Autobahn Spec Miata and GT-5 Driver, Jim Dvorak, competed in both Spec Miata and ITJ at Road America's SCCA Kettle Moraine Double Divisional. 
Jim started from pole position in both ITJ races with his Mazda MX-5. Notably, Jim's pole time for Race 2 was the best overall lap for the Group 1 Race grid!
Jim went on to win both races in ITJ. Jim took the overall win in a rainy Race 2 in ITJ as well. Jim's successful race weekend was also highlighted by getting the Fastest Race Lap in both ITJ races.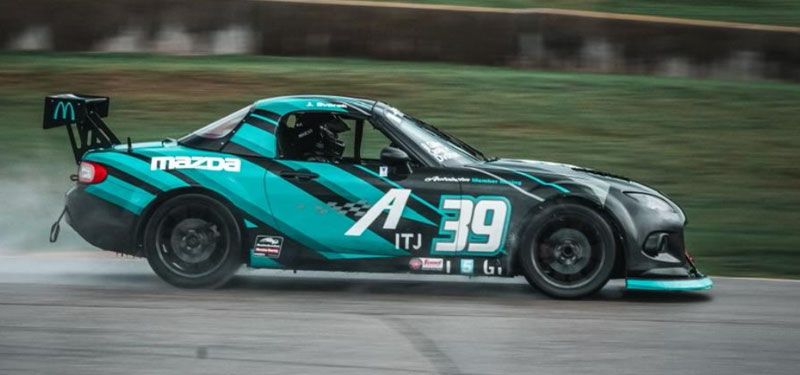 Jim also competed in the Spec Miata class during the weekend with a best finish of 7th in Race 2 after a 12th place finish in Race 1. 
Congratulations to Jim on the successful and busy weekend in two different cars!
Photos by Jake Bigelow, Downshift Images