IMPORTANT  –  PLEASE READ  –  CLICK HERE

Autobahn Country Club COVID-19 Procedures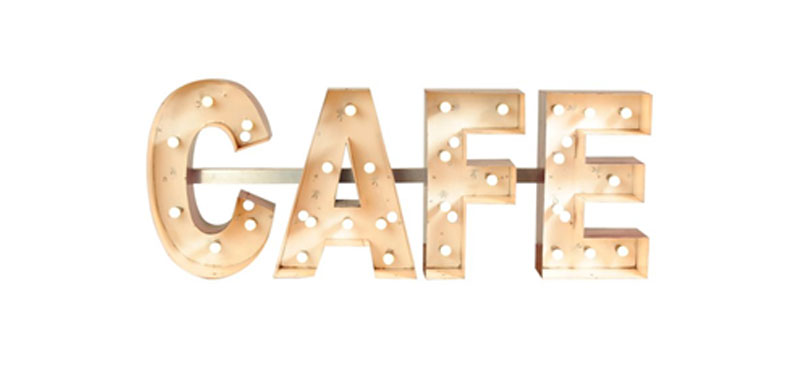 On Friday May 29th we began outdoor dining service at the Clubhouse.  On Fridays and Saturdays, we will be open from 8:00 am to 6:00 pm with the full menu being offered.  On Sundays we will be open...
read more
GUEST DRIVERS
Forms & Information
REMINDER: Member must be present to have guests at club.
Autobahn Country Club COVID-19 Procedures –  
Autobahn welcomes Phase 3! After our initial opening a few weeks ago, much has changed! With expanded track and dining privileges we have updated our guidelines. Please refer to the drop down menu below.
Autobahn is very excited about the 2020 season and seeing our members again! Our team is working hard to create a safe and healthy environment for our members to enjoy. We are operating under certain operational guidelines approved by the State of Illinois Department of Commerce and Economic Opportunity. We will be strictly following these guidelines, as well as the guidelines established by the Center of Disease Control, the Illinois Department of Public Health and the Executive Orders issued by Governor Pritzker regarding cleaning and disinfecting, frequent hand washing, maintaining required social distancing, and wearing protective face coverings. The following is a summary of these guidelines and what to expect when you arrive at the Club.
This season, members will sign an annual waiver  –  Click Here to Download.  If signed offsite, it will need to be notrarized. Otherwise, the waiver will be executed (or re-executed) at the window in front of our Registration personnel.
---
Please review the following carefully and we thank you in advance for complying with these guidelines to ensure that our facility remains open.
Your Title Goes Here
Your content goes here. Edit or remove this text inline or in the module Content settings. You can also style every aspect of this content in the module Design settings and even apply custom CSS to this text in the module Advanced settings.
General Guidelines
To ensure the safety of all our Club members the following overall guidelines apply:
1. If you are feeling ill, please stay home.
2. Before you arrive at the Club, we ask that you perform a self-check to confirm that you are healthy. You should ask the following questions:

• Am I experiencing any respiratory symptoms such as cough, sore throat, shortness of breath, or fever?
• Am I experiencing any other symptoms such as body aches, loss of smell, or loss of taste?
• Do I have a rash?
• Have I been around anyone ill?
• Do I have a history of COVID-19 exposure?
• Do I have a temperature of 100.4 degrees or higher?
If you answered yes to any of the above questions, please stay home.
3. If you begin to feel ill while at the Club, please leave the premises immediately.
4. You must always wear face coverings at the Club when you are unable to maintain a 6-foot social distance, whether indoor or outdoor. 
5. You must comply with the social distancing guidelines – maintaining at least a 6-foot distance from any other person.
6. Please wash your hands frequently and use the available hand sanitizers located in high traffic areas at the Club.
7. Please do not congregate in groups of more than 10 persons.
8. Please pay attention to the signage providing reminders on healthy practices posted throughout the Club.
9. Please do not shake hands with anyone.
10. Please bring the following items:
• Member ID Card (if you do not have a Member ID card, please email a photo of yourself to member@autobahncc.com and we will create one for you).
• Your personal helmet
• A facial covering
• Credit card
We appreciate your patience and understanding in following these general guidelines. We may be subject to inspections by State personnel to confirm that we are in compliance, so please take these measures seriously.
Registration
1. When you arrive at the Club, please pull into the parking lot in front of the Registration Building.
2. Approach the registration window marked "Members/Guests", obey the social distance markers while wearing a facial covering and submit/sign an annual waiver. 
3. Proper wristbands will be passed to you under the window and must be applied in the presence of staff before entering the gate.
4. For subsequent visits, please approach the Members/Guests registration window and display your ID card. A wristband will then be passed which must be applied in the presence of staff before entering the gate.
Member Guest Policy
1. Initially, we would like to keep non-driving member guests to a minimum as we settle into our operational procedures.
2. All guests must strictly follow the guidelines and procedures applicable to members.
3. Effective June 2nd, we will be opening up our guest driver policy to include returning guest drivers who have previous experience on Autobahn's circuits OR upon approval of our instructors, drivers who have outside experience may contact Tony Kester for approval. (Tony's contact info is in the Driving Instruction Section)
Paddock Usage
1. Upon entering the Club, please maintain social distancing and follow all procedures.
2. When parking in the paddock, please leave one parking space between cars.
3. Trailer parking also requires one space between trailers.
4. Tables have been placed in the paddock area for your convenience. You may use these tables for eating carry-out food orders. Please remember to clean up your area by removing trash after using the tables.
5. Tables are not to be moved from their designated spots.
6. Members may gather in groups of 10 or less. 
Members Building Usage
1. At this time, use of the Members Building is limited to lap timing check and restroom use. Congregating and indoor dining is not permitted at this time.
2. Please obey the social distancing markers and wear a facial covering when inside the building.
3. Our outdoor patio is open for dining. Please follow the signs posted in the doors to enter and exit the building.
Track Usage
1. At this time, guest drivers are not permitted. We will announce a revised guest driver policy shortly.
2. There will be a strict limit of no more than 10 vehicles on the track per session until further notice. Please refer to the predetermined run group schedule posted daily. This schedule is subject to change.
3. When presenting on pit lane for your run group, please turn off your engine when possible so Race Control may take your name while maintaining a 6ft distance. Clearly display your wristband as they approach your vehicle.
4. If you have an incident or issue on track, please stay in your car (unless it is on fire as always) and keep your helmet on. Speak loudly when communicating with rescue teams so they may keep their distance. Follow instructions carefully and be mindful of keeping proper distances.
5. Race days will come with specific instructions for those participating. Please look for communications from Mike Gritter for further instructions. Spectators may use the south viewing deck but must adhere to social distancing and wear a facial covering. Social distancing and facial coverings also apply to podium celebrations.
Food & Beverage
1. Outdoor dining is now available in front of the Cafe and on the member patio.
2. Orders may be placed by phone, walk up to the Cafe window, or by entering the member building off the patio following the posted signs. If ordering by phone, please call 815-823-8581.
3. CLICK HERE to view our newly updated menu.
4. When picking up your Cafe order please visit the dedicated window for pick-up.
5. When dining at the Member's building, food will be brought to your table.
6. Charging food & beverage orders to your member account is recommended. If you do not have a credit card on file, CLICK HERE to download a form.
7. Cash will not be accepted until further notice.
8. Packaged condiments and utensils will be included with meals.
9. Dining is not permitted in the Member Building, North Timing, or South Timing buildings.
Fuel
Please use the furnished hand sanitizing unit before accessing the card reader or pump handles. 

Karting
1. Facial coverings must be worn at all times, unless you are wearing a helmet.
2. Members are encouraged to use their own helmets.
3. If you do not have your own helmet, Autobahn will provide one to you in addition to full-face head socks and disposable gloves. After the session ends, place the helmet on the designated rack for disinfecting and dispose of your head sock and gloves in the trash.
4. If your kart is stored at Autobahn, please call 815-317-3124 in advance of your visit. Autobahn staff will remove your kart from storage and have it ready for you.
5. Karts not stored with Autobahn will access the track through the entrance next to the kart storage building. If assistance is needed, Autobahn staff will be available upon request. Entering the track through the maintenance & storage building is no longer permitted.
6. Member karts requiring maintenance will be brought in the shop by Autobahn staff wearing approved PPE. Only Autobahn staff are allowed in the maintenance area.
7. For non-timed kart rental sessions, please enter the track through the gate next to the kart storage building and proceed to the deck for assistance.
8. For timed sessions, enter the red kart building. A maximum of 4 members/guests are permitted in the building at any one time. Follow red social distancing markers. After the timed session, the results sheet will be distributed to participants outside the red kart building.
9. Autobahn rental karts will be disinfected after each use using approved cleaning procedures.
Driving Instruction
1. The instructor office located in the South Tower Lounge will be closed to visitors.
2. Should you need to contact Tony please do so by phone, email, or text.
3. Tony Kester –  tonykester@autobahncc.com or 219-670-0528
4. At this time, ride-alongs will not be permitted. We will announce when ride-alongs become available.
5. Data and video download availability and procedures will depend on each individual situation.
6. Memory cards or thumb drives for review should be placed in a marked envelope and left outside the instructor office door.
7. All car setup assistance, data, and video analysis will be done remotely.
Restrooms
1. Restrooms will be available in the Members Building and in South Timing.
2. Up to two persons will be allowed in both the men's and women's restrooms at any one time in the Members Building.
3. Up to three persons will be allowed in both the men's and women's restrooms at any one time in the South Timing Building.
4. The North Timing restrooms remain closed.
5. Please wash your hands rigorously. Hand sanitizers will be available for use nearby.
Autobahn Employees
1. Written policies and procedures regarding COVID-19 have been shared with all Autobahn staff members.
2. All Autobahn staff will be wearing appropriate face coverings and where appropriate, other protective equipment, and adhering to safety guidelines as issued by the relevant governmental authorities.
3. Autobahn staff have been instructed to wash hands and use hand sanitizer frequently, maintain social distancing, avoid congregating, and avoid shaking hands.
4. Autobahn staff will be following the government guidelines on cleaning and disinfecting frequently touched areas.
5. Autobahn staff will be monitoring member activity and compliance with guidelines and procedures applicable to members. Please be understanding if an Autobahn staff member approaches to remind you of the guidelines put in place to ensure a safe environment for all.
We're thrilled to be open and will be continuously monitoring any changes to guidelines and executive orders issued by the relevant governmental authorities. As we continue to have discussions with State personnel, we will keep you informed of any changes to these existing guidelines and relaxation of our operating procedures.
Thank you again for your patience and understanding.
Guest Driver Policy – 48 hour's notice is recommended when a member plans to bring a guest driver.
Upon arrival all guests must complete the necessary forms, including a medical history form and a tech sheet (if driving own car) before entering the Club. At completion of these forms the guest driver will be issued a yellow wristband signifying completion of forms and payment arrangements. The guest driver must then see a track instructor. The track instructor will interview the driver to assess experience/capability and provide an orientation session.
ALL guest drivers must go through orientation regardless of experience. Orientation sessions will be conducted at 8:00 am and 12:00 pm on weekdays and 8:00 am and 12:00 pm on weekends. The instructor may then do one of the following: Issue the guest driver a green band indicating the driver has been approved to drive without any further instruction. Issue a green band to the host member indicating that the member has been approved to give further instruction to the guest and ride as a passenger with the guest until such time as the host member feels no further instruction is needed. At this point the host member must apply the green band to the guest's wrist. Provide further instruction to the guest driver. This instruction may include a review of the track flags and basic track driving rules as well as a lead follow session on track.ALL guest drivers must get approval from a track instructor before using the course.
Guest Driver Pricing –  • Weekday $150 • Weekend $200 • Full Track Days $300
Member Guest's must complete the following forms plus read and be familiar with the Guest Driver Policy.
Many of our Club members have children ages 16 or 17 who are licensed drivers and who wish to come out to the Club without their parents. We encourage everyone to come to the Club and enjoy the facilities whenever they can.
With our insurance carrier's help, we have developed an annual Parental Consent Waiver which allows minor children of Club Members to have access to the Club without their parents being present so long as the Minor procedures are strictly followed.
Minor Procedures & Waiver
Autobahn Performance Partners