Turn 3 Motorsports found joy in Mudville on Sunday when the team won its first 25 Hours of Thunderhill presented by Hawk Performance.
The Chicago-based team had a dominant performance, leading shortly after the start and never looking back. The Radical was caked with mud as driver and team principal Peter Dempsey brought the car across the finish line with an eight-lap margin of victory. It's the first time a Radical sports racer has won the 25 Hours of Thunderhill.
"I was in tears in the car there once we knew we had done it, so it took me a few laps to settle back down again and finish the race," Dempsey said.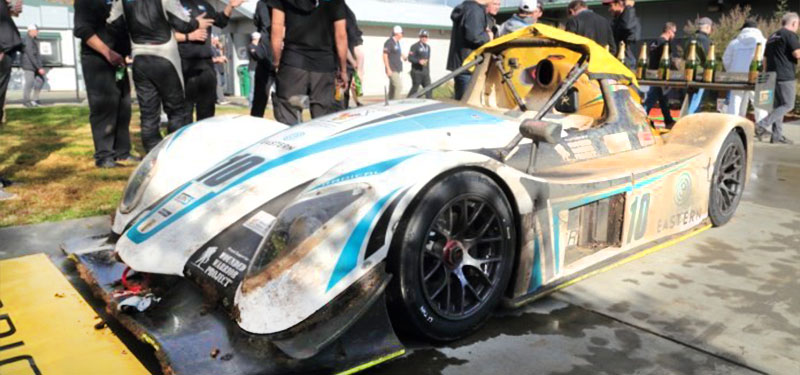 The team spent Friday night and Saturday morning waterproofing the open-cockpit car, but it still lost an ECU during a rainstorm after the endurance race started. After that the car ran flawlessly, Dempsey said.
The team's drivers Eric Wagner, Peter Dempsey, Antoine Comeau and Neil Alberico drove the car 2,016 miles, good for an 8-lap margin of victory over second-place overall finisher K2R Motorsports. Team Praga Cars/Fellner Motorsports finished third in ESR and also third overall. Read the entire article here https://racer.com/2019/12/09/turn-3-motorsports-storms-to-victory-at-25-hours-of-thunderhill/