Strong Start for Jordan Missig at Road Atlanta
With limited testing and practice due to monsoon-wet conditions, qualifying was realistically the first dry session of the weekend. With a 5th place starting position, Jordan was set to contend with the lead pack. At the drop of the green in Race 1, Missig pounced off the line filing into 4th position. Holding on through the race, Missig would finish just outside the podium for Race 1. 
Race 2 capped Saturday's on-track activities. In another swift start, Missig went straight to the point into turn 1, asserting himself into first place. After setting consistent fast times, a small mistake would drop Missig back in the field. With limited laps remaining, Missig fought his way to a 3rd place finish, holding off some hard-charging drivers at the line. 
The wet weather returned in Race 3, providing a tricky and damp race-surface for Sunday morning's feature. Missig was able to avoid the spinning cars and carnage to secure a 2nd place finish in the final race of the weekend. With final finishing results of P4-P3-P2, it was good enough to place Missig 2nd place in points leaving Road Atlanta. 
"The weekend was a huge success for us. The goal coming into Road Atlanta was to secure as many points as possible. Leaving the weekend second place in points, I believe we achieved that. My confidence level coming into the weekend was strong based on how we were in testing, now after our results, I feel we are a true championship contender." 
Jordan Missig Racing's next event will be in the rolling hills of Elkhart Lake, WI where the Formula Regional Americas Series visits Road America on May 14-16, 2021. 
Weekend Results:
Race 1: 4th
Race 2: 3rd
Race 3: 2nd
Championship Points Position: 2nd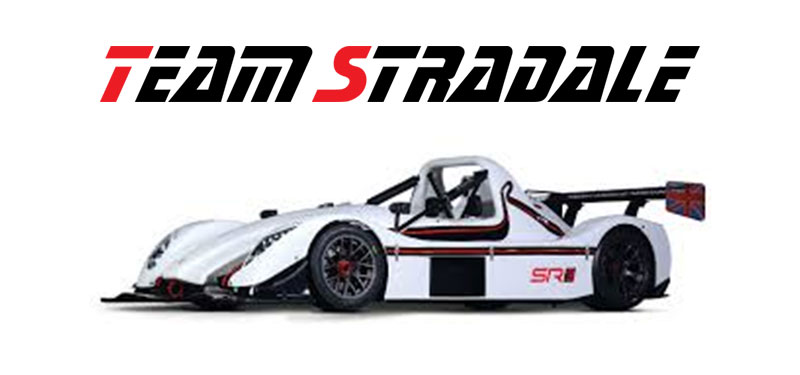 Big News for Team Stradale!
Schriber makes a return – and changes classes – for the 2021 season.
After taking last year off from racing, Louis Schriber III will join Team Stradale and graduate to the Masters class behind the wheel of an SR10. This puts Team Stradale in a position to race for two championships in the coming season, with Schriber having proven his mettle in 2018 by taking home the PRO1340 championship.
Schriber was one of the early adopters of the SR10, placing his order in 2020. With a shakedown already completed at Autobahn Country Club, Schriber is ready to jump into the mix at Barber Motorsports Park for Round 1 of the Radical Cup.
"I worked through covid, hung out with family and took a break. I'm coming back with a good, fun attitude."
Approaching the SR10 from an abundance of seat time in the SR3, Schriber states "I get to go through this learning curve with more experience understanding not just the driver (myself), but also understanding the team mechanics, engineers, coaches."
With the SR10 being a potentially big field, Schriber is "very excited about that," and anticipates great racing. 
Team Stradale Principal Francesco D'Avola makes statement on year ahead
With two very competitive drivers aiming for nothing short of a championship, Francesco D'Avola is looking forward to an exciting year ahead.
"We're very excited to have Alex join the family here at Team Stradale. Alex showed immediate pace, and we're excited to see how he'll perform at his debut Race at Barber Motorsports Park." D'Avola continued, "having Louis Schriber back is tremendous. His ability to dive into data and search for improvements is as relentless as his competitive spirit."
Team Stradale is Autobahn Country Club's on-site school and serves as Radical's largest volume U.S. retailer. As an SCCA accredited school, students from Team Stradale's Racing Academy compete for podium spots and championships in SCCA Pro events like Radical Cup. Outside of Radical Cup, Team Stradale drivers have continued on to successful IMSA, SCCA and NASA motorsport careers. 
Autobahn Country Club is the Midwest's motorsport destination, located near Chicago. Founded in 2002, this track offers three thrilling and challenging configurations for its members. With a layout penned by F1 track designer Alan Wilson, Autobahn's South course is a 2.1 mile course, north is a 1.5 mile layout and combined, the full track offers 3.56 miles and 19 turns of adrenaline filled fun.