An Extraordinary Final Race Weekend!
Now that the 2022 Blue Marble Radical World Cup series is in our rearview mirror, we wanted to recap the final race for all of our fans! The season wrapped up on November 10-13 in Pahrump, Nevada at the Spring Mountain Motor Resort and Country Club about 45 minutes from Las Vegas.
With over four days of on-track activity, the team and drivers were eager to launch their assault on the weekend! All three Team Stradale drivers quickly found pace at Spring Mountain's new Charleston Peak configuration in the Pro 1340 class.
Michai Stephens would lead the teams charge to the front by setting the pace of the field across all four practice sessions. Teammates Robert Cipriani and Ben Blander followed closely as the pair fell into rhythm finding pace with every on-track outing.
"The track demanded everything from you" stated Michai Stephens "It provided a beautiful mix of high, medium and low speed corners testing your commitment and level of patience." Due to the track's continuous flow and complexity, the multitude of blind corners further elevated the demand on the driver. "This place is nuts" stated Robert Cipriani. "The racing has been highly competitive and a wonderful challenge" he continued . . .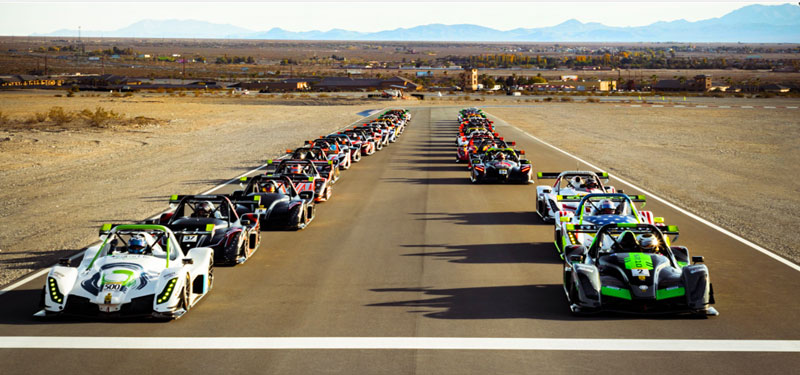 The racing action kicked off with a bang as a multi-car turn one, lap one incident greeted all three drivers. Thankfully, everyone would make it through unscaved and able to proceed in making further progress. Further carnage along with a lengthy yellow flag would shuffle up the order relegating the trio to a P2 / DNF / and P7 finish.
In race two and three, the drivers and team applied their race one knowledge to the following on-track activities promoting steady progress and a top step finish for Michai in race two and a double Team Stradale podium in race three with Michai in P1 and Robert in P3. Coming off one of the highpoints of the weekend, the team was optimistic heading into the final.
With hurricane force winds smothering the circuit, a unique set of challenges faced the drivers ahead of their final race. Furthermore, car to car contact on lap one and multiple restarts resulted in a P2 finish for Michai, DNF for Robert and a P7 for Ben. Throughout the entirety of the weekend the team and drivers performed with their hearts on their sleeves, giving it everything from sun up to sun down. Team Stradale proudly walked away with the fastest recorded lap time of the pro 1340 class at an impressive 2:09.145 and a total of FIVE podium finishes.
Everyone is looking forward to the 2023 Season!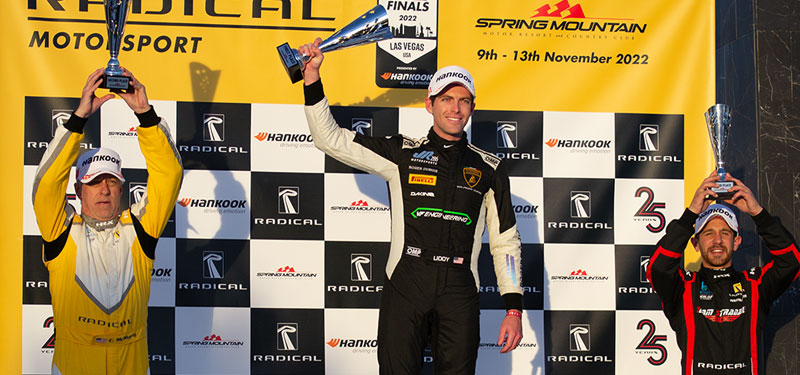 Race One: 
Michai: Started P1 – Finished P2.
Robert: Started P3 – DNF
Ben: Started P5 – Finished P7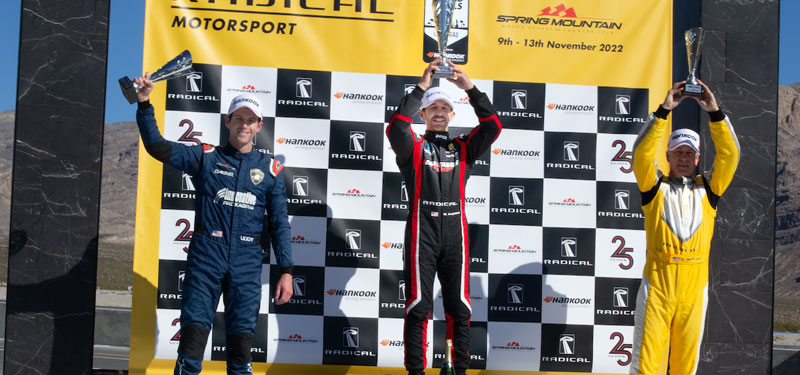 Race Two: 
Michai: Started P3 – Finished P1
Robert: Started P6 – Finished P6
Ben: Started P10 – Finished P9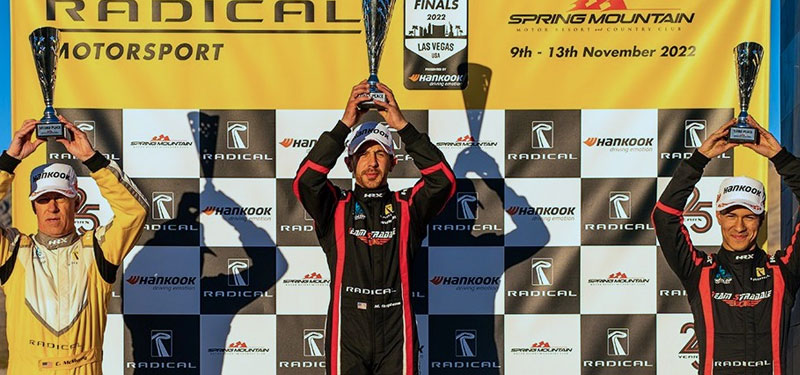 Race Three: 
Michai: Started P2 – Finished P1
Robert: Started P6 – Finished P3
Ben: Started P5 – Finished P8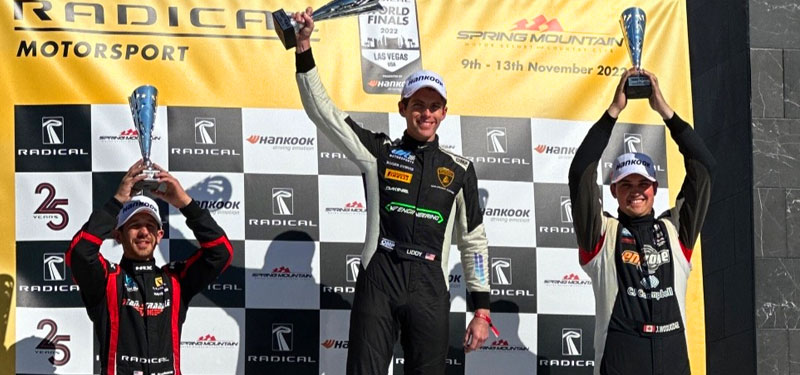 Race Four: 
Michai: Started P1 – Finished P2
Robert: Started P5 – DNF
Ben: Started P8 – Finished P7