Team Stradale and Newman Wachs Racing came to COTA blazing with Adrenaline to finish up the season with 5 podium visits. Team Stradale had four strong contenders entered in the Blue Marble Cocktails Radical Cup North America finals, here at the Circuit of the Americas race track, in Austin Texas. Team Stradale teammates Jordan Missig #48 and Louis Schriber III #111 represented the 1500 class. The 1340 class was represented by Mike Anzaldi #61 and John Rante #99 to complete the Team Stradale crew.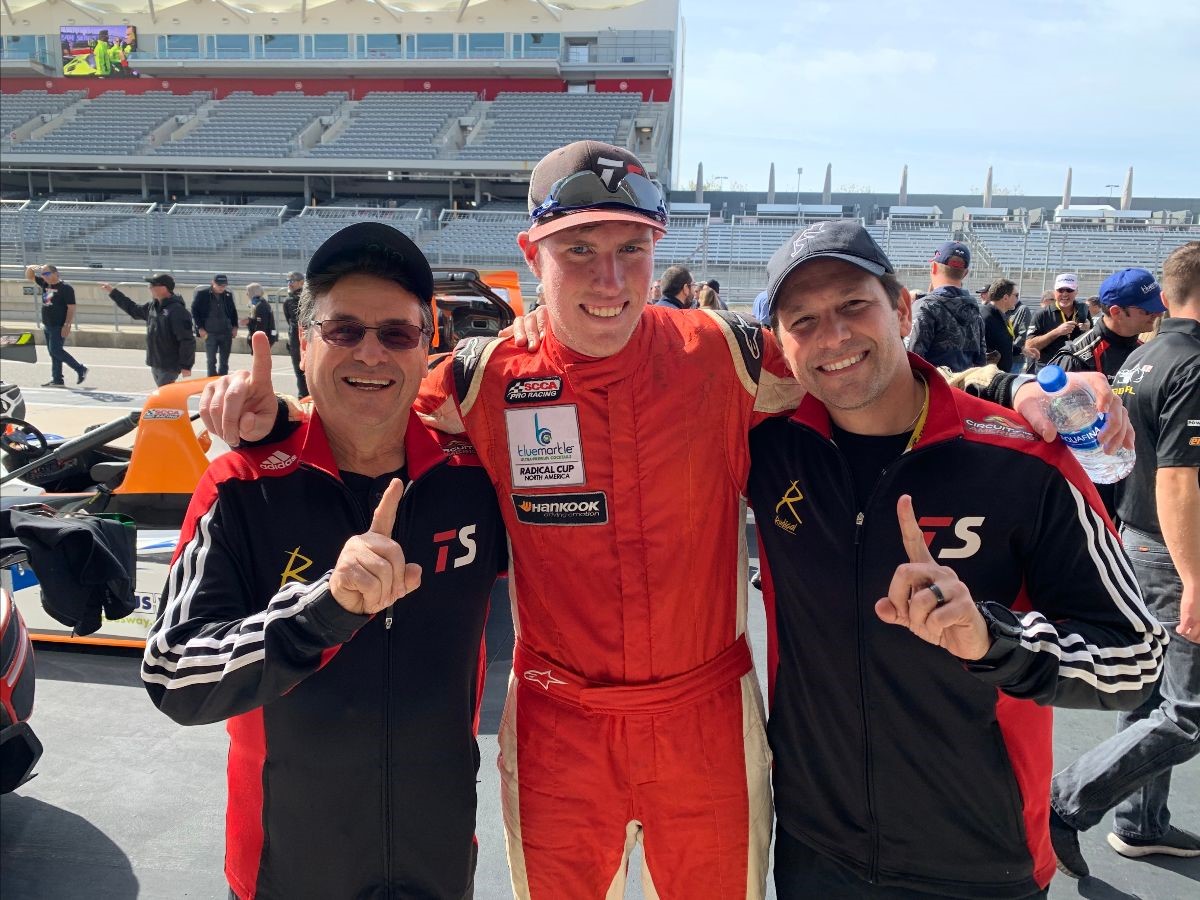 Team Stradale was showing promising times during practice, despite the chilly and wet weather they endured on Thursday. The explosion came on Friday in the qualifying round for the 1500s. Jordan Missig, jumped out in front quickly achieving the fastest lap time of 2:11.220. This was enough to earn him pole position for race number one. Jordan was not giving up on the possibility of a championship title, even though some serious points needed to be earned. Team owner Francesco D'Avola talked about how proud he was of his young driver. "Even though the odds were stacked against Jordan, he remained focused and showed his maturity in his racing throughout the entire weekend. You could see it in his driving, every turn, every maneuver, was professionally executed."
Showing some exciting charisma, Louis Schriber III came roaring through the pack to lock in his position at fourth with an impressive time of 2:12.879. Louis is coming off of a 2018 Championship season, taking home the Blue Marble Radical Cup 1340 championship for Team Stradale. " Louis had a strong 2019 start and kept a great pace throughout this year.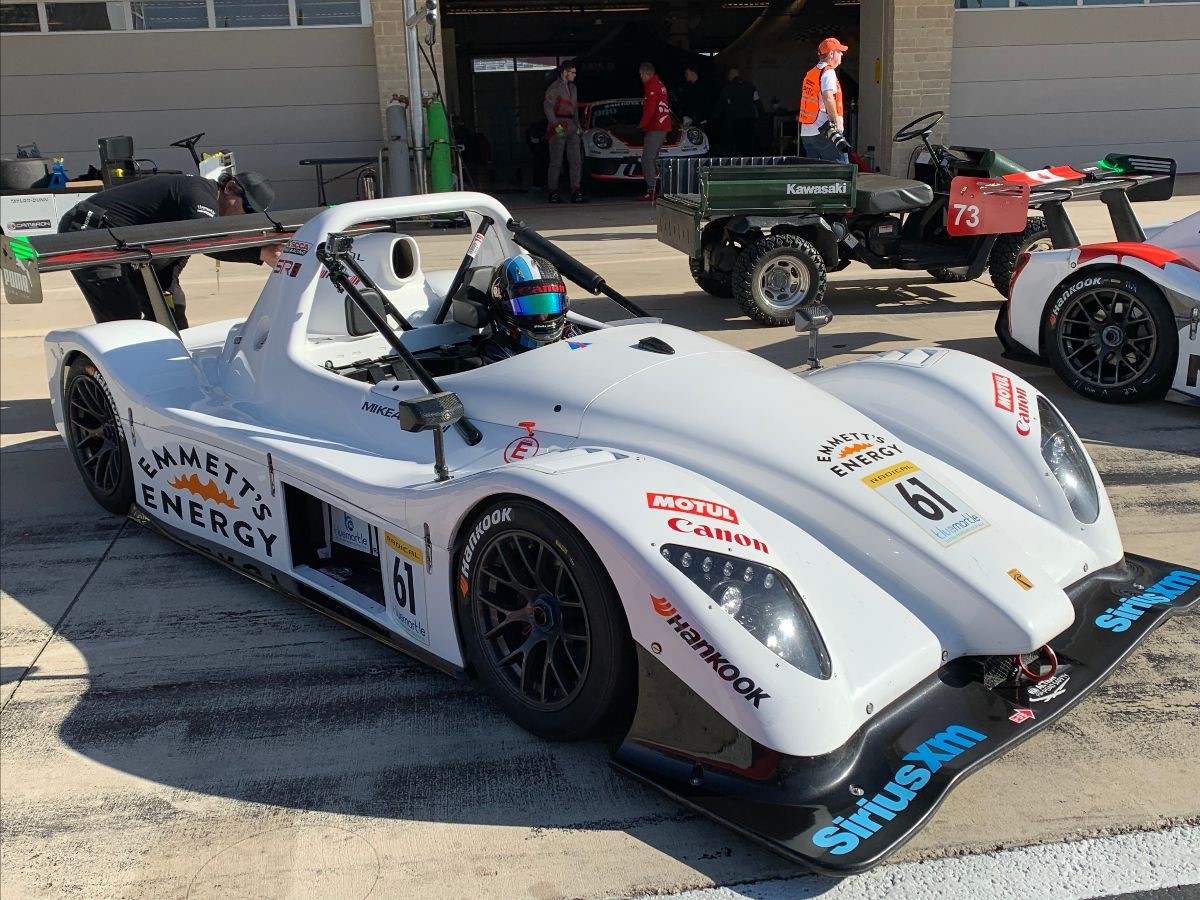 Representing the 1340 class, Mike Anzaldi came out with true winning intention on Friday. He achieved a 2:17.912 in his qualifying lap to earn himself pole position for race number one. This was Mike's second official race in his first radical cup season. He looked right at home out there on the track with the other veterans. "Mike kept an amazing pace throughout and drove with a smoothness and poise on this riveting track.", Francesco exclaimed.
John Rante also represented Team Stradale and showed great promise in his first sessions even after missing all of practice due to illness.
"John showed great effort and consistency in his laps as he tore through the field . He was working hard on bettering his times from last year," said Francesco. John is a dedicated competitor and enjoys nothing more then driving against all of the other Radical racers in this field of gentlemen.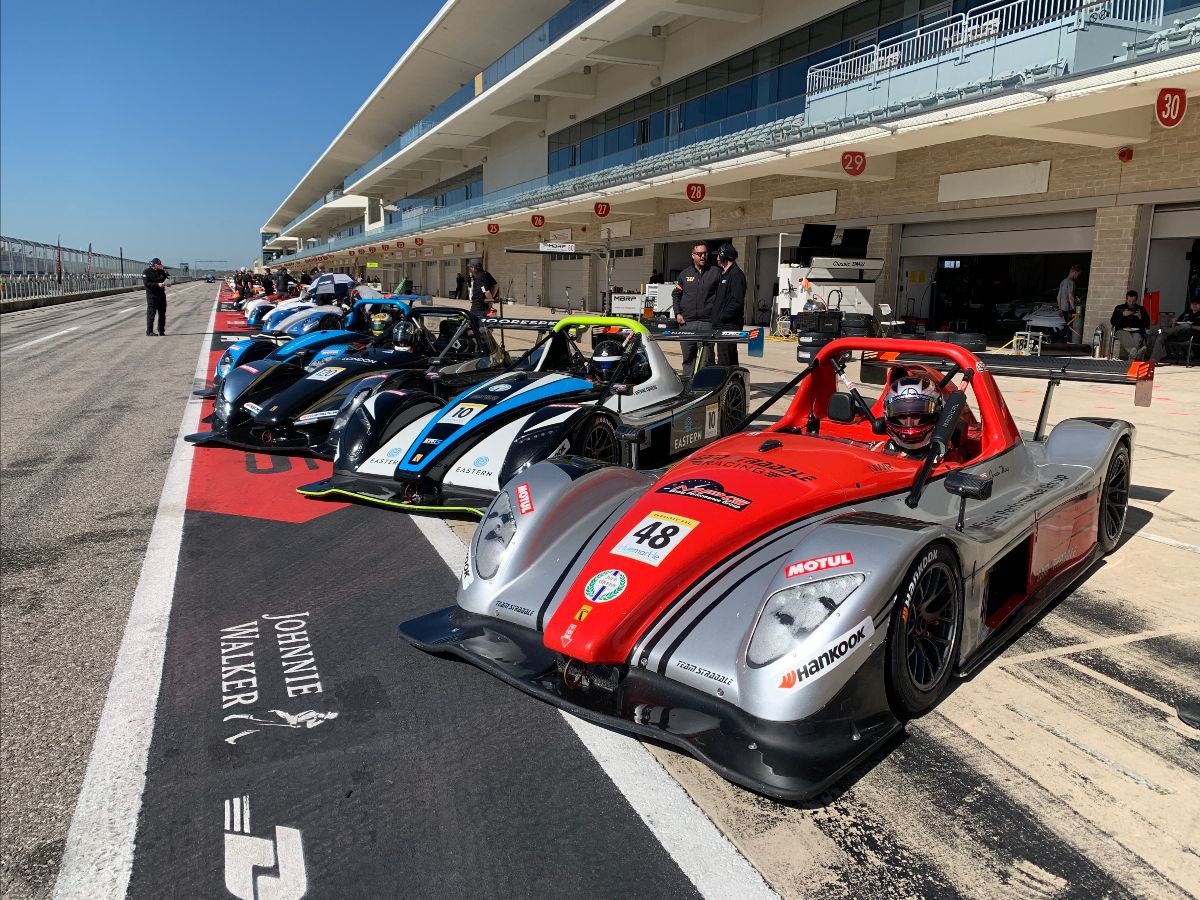 Team Stradale battled back and forth throughout the weekend. Missig managed to be one step ahead of the point leader, Comeau #10 in the first race. With the first race underway, Missig showed superior pace from the start. At one point, Missig lead the entire field, including the V8's by about 13 seconds. However to the teams' dismay, a caution flag emerged and the gap disappeared. With about 6 minutes remaining in race one the green flag flew high and the V8's erupted back into action. Judd Miller, #64 thundered back to take first in his class. Missig held onto first place for the 1500s, finishing .666 seconds in front of Comeau, #10. Missig also earned the fastest lap of a 2:11.130 for the 1500s with Comeau continuing to shadow Missig's mirrors. Schriber III showed strong contention with a best lap time of 2:12.699 and fought his way through the field . For the 1340 class, Anzaldi had a great run at the podium and put forth a gallant effort to finish in second place, in his first-ever trip to COTA. Despite feeling a little under the weather, teammate Rante managed to earn a fifth-place.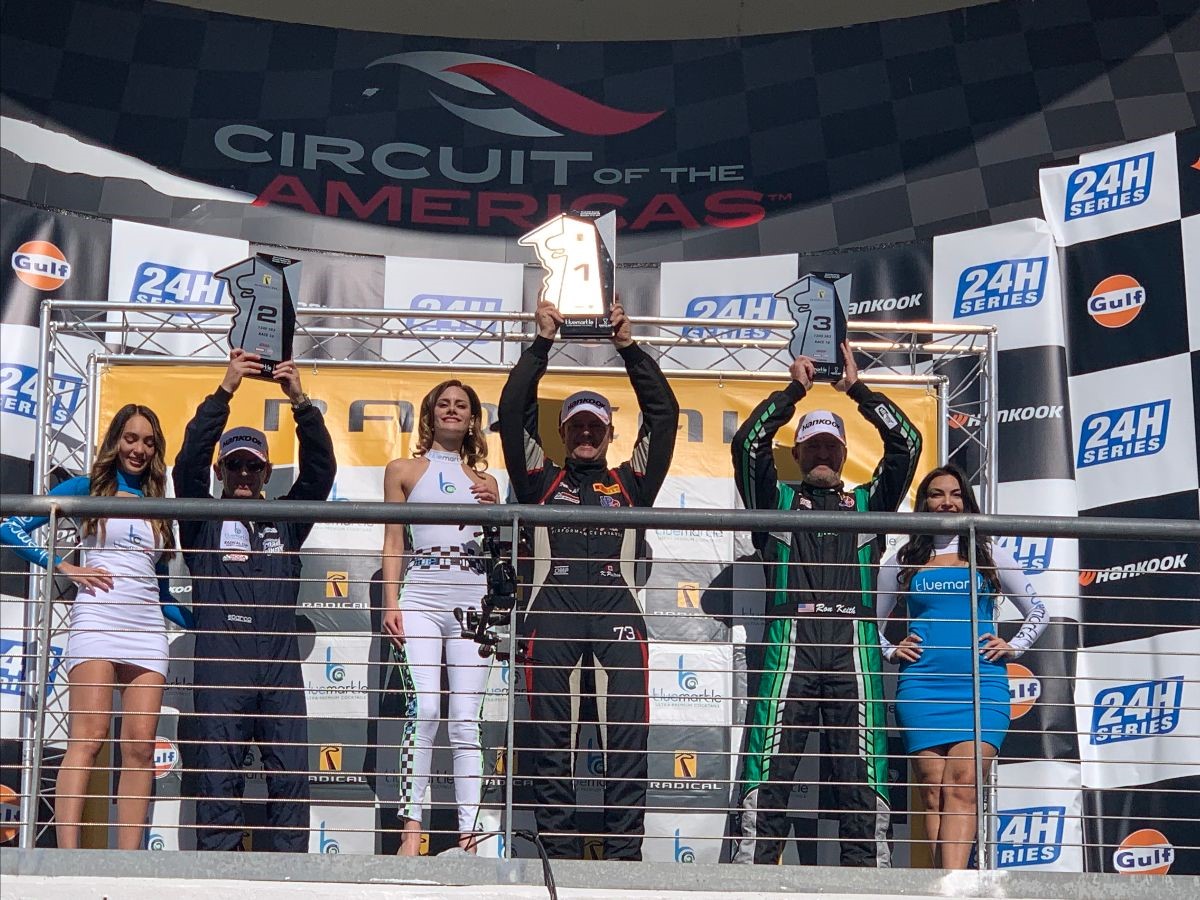 Finally settling in to some decent weather, race two at COTA was underway. Team Stradale was looking to be in a pretty good position for this race. The team managed to earn second-place in the 1500 class by Missig. Schriber managed to increase his position up to sixth place. In the 1340 class, another spectacular drive from Anzaldi managed to earn him another second-place finish. Rante continued to battle strong holding on to his fifth-place position.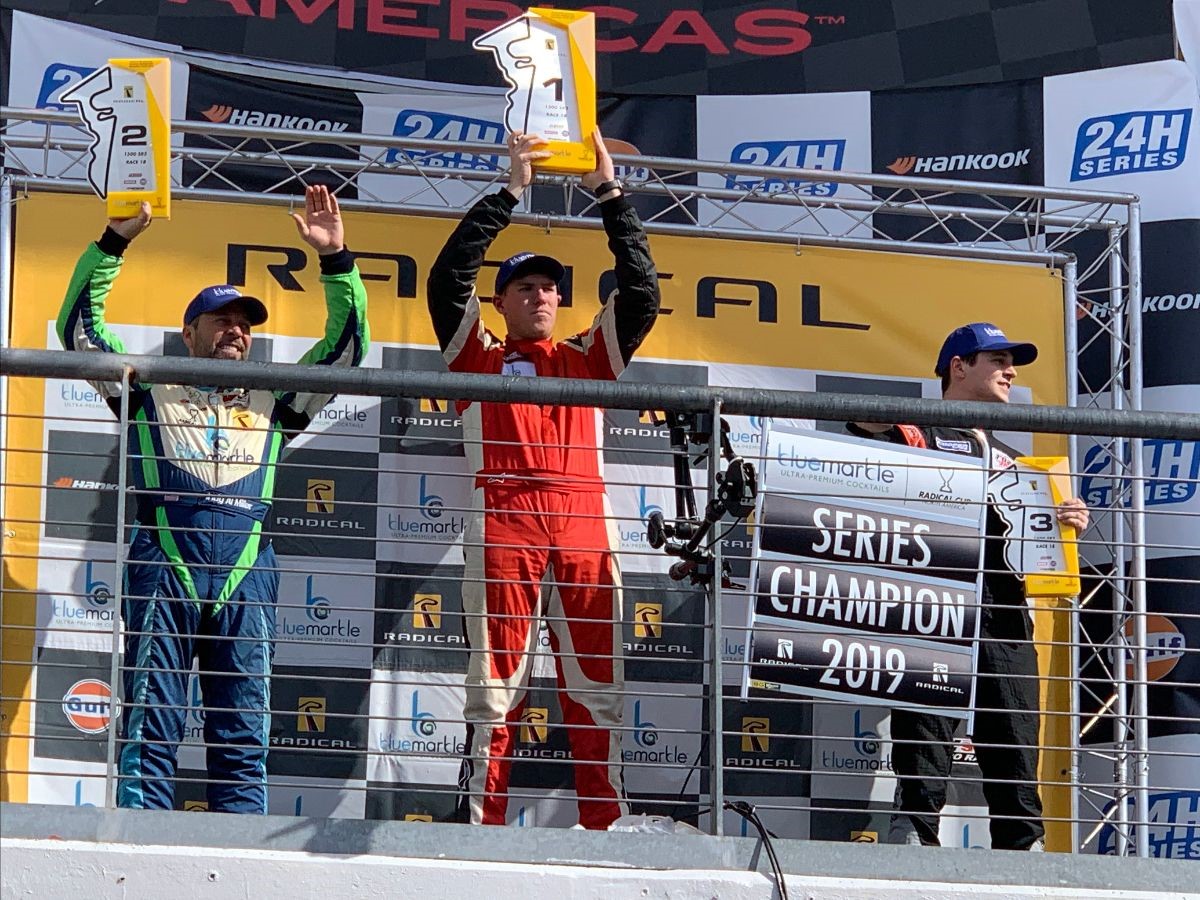 Heading into race three it was immediately obvious that it was going to be filled with excitement. Building up through the immensely steep straightaway through to turn one, cars were four to five wide. With the tension building at the start drivers seemed to forget how to form a neat starting grid and were already four wide entering the straightaway before the green flag. The action in the middle of the field was so close that a domino collision began and caused a double yellow flag before even completing one turn. Going into turn one, the collisions continued when Missig got bumped in the back causing him to spin. Luckily, for him, no race-ending damage occurred, but Missig now found himself to be at the very back of the field. Most drivers might need a moment to evaluate and process what just occurred, but not Missig. The tenacity and competitiveness become blatantly evident with his determination to get to the front. Missig rightfully earned his position at the top spot of the podium once again in the end. Anzaldi, traveling about mid-pack, managed to avoid hitting his teammate but, could never quite recover from the onslaught and managed to finish 4th. Schriber was not so lucky in the mayhem and was unable to finish the race. Despite this gallant effort by Missig, the points were not quite enough to propel him past the leading point holder Antoine Comeau, with Turn 3 Motorsport.
Overall this has been a dynamic year for Team Stradale. Partnering with Newman Wachs Racing has been a positive decision in order to deliver a professional service for more of our racers. This partnership has been a synergistic relationship that has helped maintain a family atmosphere among the team while boosting the level of performance. We look forward to a fun and exciting season in 2020 and hope to see many more drivers at the races with Radical Cup.
This race was also live streamed and can be re-watched here
Race 1
https://www.youtube.com/watch?v=rXYJqnYYcXw&feature=youtu.be
Race 2
https://www.youtube.com/watch?v=MQwKqLGfT8k&feature=youtu.be
Race 3
https://www.youtube.com/watch?v=C6vP-sTYQ4E&feature=youtu.be
We will be in the office all year round so if there is anything that you need please don't hesitate to call, or better yet stop by and see us every once in a while. Thanks again for an exciting season in 2019. We will be releasing our plans for next year soon and we hope all of you will come around for another exciting ride with us.