The Inaugural Spec Miata Triple Crown Event featured three SM races and three SM2 races for a total of six Spec Miata Races occurring on North Track this past Sunday. Each driver's finishing position in the Triple Crown Event were totalled at the end of the three races. The driver with the lowest number of finishing position points was crowned as the winner. 
Brandon Collins won the SM class overall. Brandon finished 3rd, 2nd, and 1st in the three races. Taro Kushida finished 2nd overall with finishing positions of 1st, 5th, and 1st. Matt Alexander came in 3rd overall with finishing positions of 2nd, 6th, and 3rd.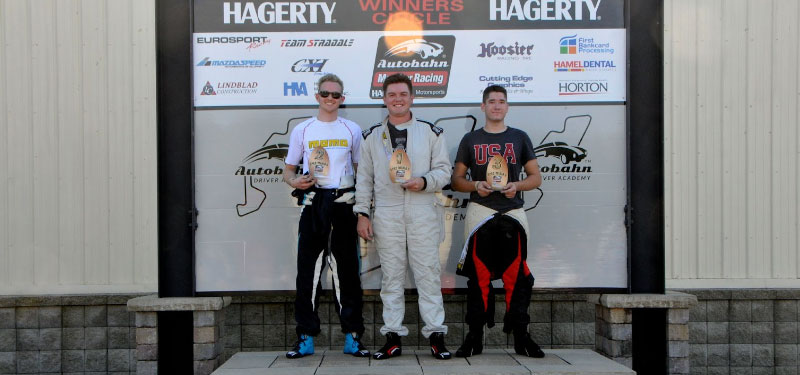 Jake Malter racked up two wins in SM2 and one 2nd place finish. In total points for the day, Jake took the win in the SM2 category followed closely by Brandon Schwarz (3rd, 1st, 2nd) and Mitchell Graybeal (2nd, 3rd, 3rd). The SM2 Championship continues to look like it will come down to the final race of the season to determine a champion!
Thank you to all the drivers for providing the entertainment in the morning and afternoon!