Accelerate Your Success
Acheive Your Goals
Quality instruction is at the core of what Team Stradale and Autobahn Country Club provide for our clients. This means each instructor is thoroughly evaluated and vetted by Team Stradale. Our bar is set high, with instructors being required to be Motorsport Safety Foundation Level 1 accredited and understand there is a distinct and unique group of clients that come to Autobahn Country Club. 
For those that have a need for speed and want an introduction to racing
Karting Camp

Getting Started
Racer Mentality
Kart Set Up

Safety Gear Overview
Flags Overview
Data Analysis
Kart Circuit AutobahnRace Licensing
For those that have a
high-performance vehicle and want to sharpen their skills
Driving Techniques
High Speed Lapping
Race Line
Rules on Track
Manual Transmission Training / Footwork
For those that have aspirations to be more competitive on the track
Developing Race Craft
Car Set Up
Data Analysis
Passing Techniques
Advanced DrivingTechniques
Goal Setting
For those that want to make
their hobby their career
Advanced Data Analysis
Physical Fitness Training
Marketing Yourself
Advice for Sponsorship
Testing Team Contact
Mentorship
BIO
Francesco D'Avola began his high-speed career at the early age of 8 when he stepped into his first kart, and hasn't looked back. Over the past 20 years he has gained a wealth of racing knowledge and experience as he has competed on every major track in the US and Europe. From his early years as a Skip Barber student, Francesco has assembled an impressive resume of victories in a short time, winning multiple championships as well as being a Top 5 driver in the Superkarts USA Pro circuit over a period of seven years.
In 2005, Francesco became a member of the Autobahn Country Club with his father. This led to countless hours at the track and the eventual partnership in the club's official Driving School, called Team Stradale. Francesco and Team Stradale have now joined arms with Autobahn to bring a series of driving programs to both the membership and the public. Francesco is now available for personal driver coaching and racing school instruction daily at the Autobahn.
BIO
Patrick has been instructing for Team Stradale regularly for 6 years. Receiving his competition license in 2011, Patrick continued to follow and pursue his love of motorsports through SCCA. Active involvement in SCCA saw him licensed as a National Time Trials instructor, National Flagging and Communications, National Race Administration, and National Tech Inspector.  Patrick received his Motorsport Safety Foundation Level 1 accreditation in 2018.  
Patrick finds himself able to work with a diverse range of clients, ranging from those who are brand new to track driving, all the way through data analysis and competition licensing. He is particularly well suited to beginners, being able to quickly make drivers feel comfortable on track and rewarding them with a safe and enjoyable experience.
BIO
Michai has a formidable career in motorsports and has been a great beacon of inspiration for those who simply want to race. With a calm demeanor, Michai is a great pair for students who need reassurance but is also very well versed in data analysis needed by many advanced drivers.
With experience in formula cars, Michai works best with our Radical drivers, along with other high-downforce, high-speed cars. Michai has helped refine Team Stradale's driving curriculum to be more concise, and relevant to specific types of racing cars.
BIO
Keith has been an instructor with Team Stradale for a number of years and is always a favorite among clients. Keith's friendly attitude and demeanor makes new drivers comfortable and at ease, and his experience in formula cars is of value for our high-performance drivers. With years of racxing experience in Formula Enterprise, Keith is great with any type of vehicle, including open wheel race cars.
BIO
As an FR Americas driver and Autobahn Country Club member, Jordan has an instant trust level with students. Best suited to high performance coaching, Jordan's experience in high downforce cars helps him instruct, coach, and inform pro-level drivers on driving characteristics chassis setup and more.
BIO
Victor has been Team Stradale's travel instructor for a number of years based on his intuitive understanding of chassis dynamics. Intensive data analysis and setup are Victors strong points, meaning he's the go-to instructor at Team Stradale's Radical Cup races.  Victors own experience and success in the Road To Indy series means his services are best suited for drivers who want that extra competitive edge.
BIO
Mark has been an instructor with local sports car clubs for 6 years and is Motorsport Safety Foundation Level 2 certified. Mark has an ability to work with a wide range of students and enjoys the rewarding factor of seeing a student succeed.  
BIO
Tom's motorsport career began in autocross, but quickly blossomed into full-fledged ride as a Honda Factory driver in IMSA TC. Tom's experience is not just behind the wheel, as he also has been an instructor and private coach through various local track day sanctions. He works best with a wide variety of students, especially those in GT cars.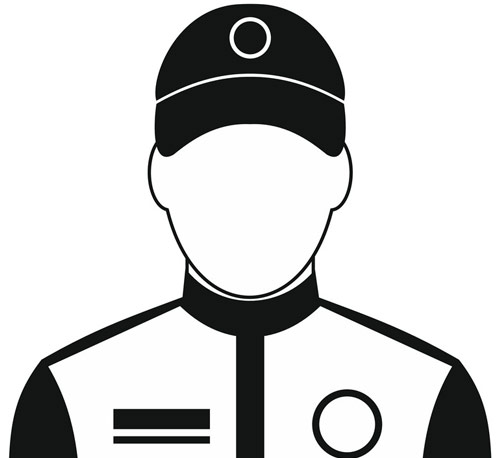 BIO
Matthew comes to Team Stradale with enthusiasm and passion. As a Motorsport Safety Foundation Level 1 instructor with years of experience with local car clubs. Through NASA, Matthew has been the instructor to evaluate students who are moving up the ranks from beginner, to intermediate, to advanced. With that experience, Matthew is great with beginners who are looking to grow their talent.
BIO
Sean comes to Team Stradale with a wealth of professional driving experience. He has competed in European Le Mans, ALMS, WeatherTech Sports Car Championship and Indy Lights series. 
BIO
Rubin's experience comes from BMWCCA, and BMW's M-driving experience. Rubin has instructed with Team Stradale and performed admirably. students and enjoys the rewarding factor of seeing a student succeed.
BIO
Adam has years of experience instructing for a number of organizations, and is Motorsport Safety Foundation Level 1 certified.