The 2020 Ignite Junior karting champion has been on a tear in the motorsports world. In just his second season racing karts, Christian secured his second championship at Kart Circuit Autobahn collecting several wins over that time. He proved his mettle and race craft by winning in all conditions including in the rain. While being the man to beat at KCA he also expanded his reach of winning ways outside the boundaries of Autobahn.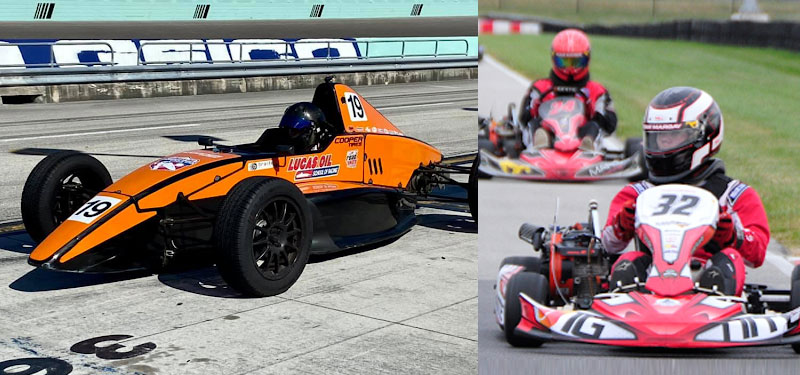 While competing in the Margay Ignite Challenge Christian proved that his skills were not limited to his home track. Finishing 3rd in the championship was quite an accomplishment. Taking things even further in the karting world Christian competed at some of the most famous karting and international raceways including New Castle Motorsports Park, Indianapolis Motor Speedway, and Daytona International Speedway with great showings at all of them. 
With all this success it was only natural to make that next step into cars. In August he completed the Lucas Oil School of Racing here at Autobahn in their F4 style cars. From there things got busy as this past fall he has taken advanced classes with Lucas at Sebring, tested an F2000 car with Turn 3 Motorsports at Homestead and finally made his car racing debut with Lucas at Homestead culminating in another trip to the podium.
Christian has shown the way for young Autobahn karters and we wish him continued success in all that he pursues.