Connor Willis' first year competing in Autobahn's Spec Miata Class has garnered him lots of attention and on-track success. Beginning in SM2 and being immediately competitive, Connor made the switch to the SM class for the rest of the 2022 season. Facing tougher competition while battling for overall podiums, Connor has been consistently among the fastest drivers on track in any given race this year. 
During the thorough review of all Young Driver Award applications, it was ultimately decided that the inaugural Autobahn Driver Academy Young Driver Award Winner was to be Connor Willis. 
Connor has consulted with the Autobahn Driver Academy throughout his first year in race cars. Taking advice and then applying it on the race track has seemed to come naturally to Connor. Connor's maturity and upward progression of race craft and sheer lap time pace were also major factors in his selection as the first Young Driver Award Winner. 
Before season's end, Connor will have the opportunity to test a Pro Mazda with Havoc Motorsports. A significantly quicker machine than his Spec Miata, we look forward to seeing Connor make the most of the opportunity to test an open wheel car here at Autobahn!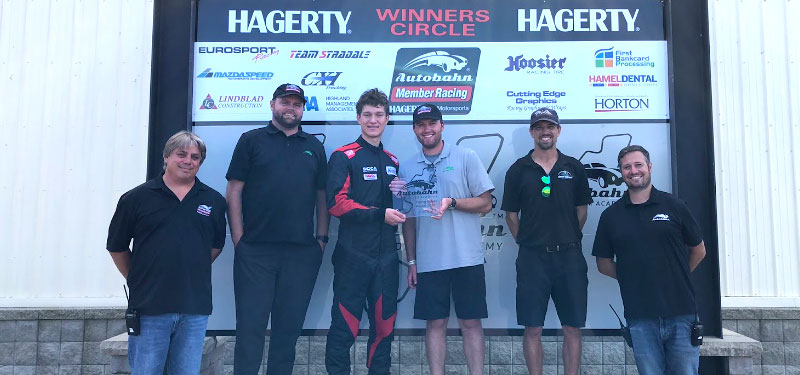 Congratulations to Connor and the entire Willis Family!