Sunday's 3.5 Hour Enduro on the North Track was exciting and nail-biting. Coming up just short of the win in the Fall 3.5 Hr Race on South Track, Jim Dvorak's Trailer Trash Racing prepared and ran a flawless race to win overall in the #39 Advanced Autosport's GT-4 Mazda MX-5 powered by X-Factor Engines.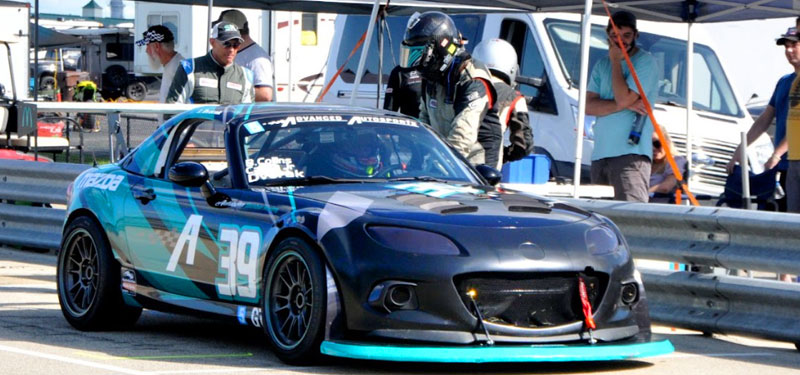 Jim Dvorak started and drove the first hour of the race before Britt Casey Jr. swapped into the car for the middle stint. During the stint, Britt eclipsed the previous North Track GT-4 Track Record of 1:07.1 with a new record time of 1:06.6! After taking the overall lead, the drivers and team remained out front until the checkered flag fell.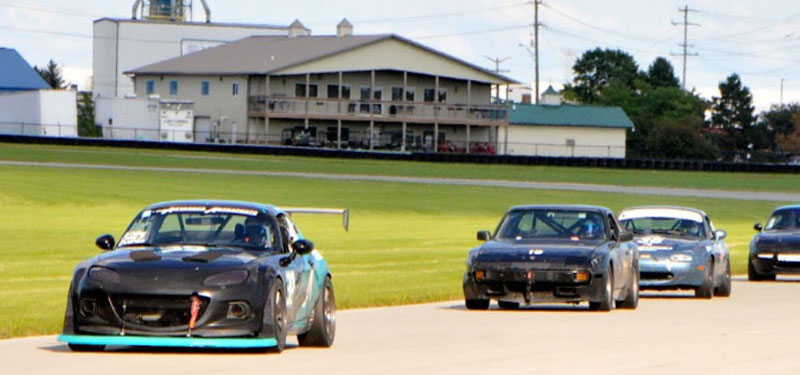 North Track's previous track record was broken twice this past Saturday. Brandon Collins, while driving the car home in the final stint, managed to eclipse Britt's track record by .2secs. Two track records were broken in thirty minutes when Brandon Collins turned a time of 1:06.4. Brandon is now the official GT-4 Track Record Holder for Autobahn's North Track! 
Congratulations, Team and Drivers for All Your Achievements!