Connor Willis, recipient of Autobahn Driver Academy's 2022 Young Driver Award, tested Havoc Motorsport's Pro Formula Mazda on September 29th. On the South Track, Connor showed great speed, made no mistakes, and was able to experience different chassis/aero adjustments available in an open wheel car.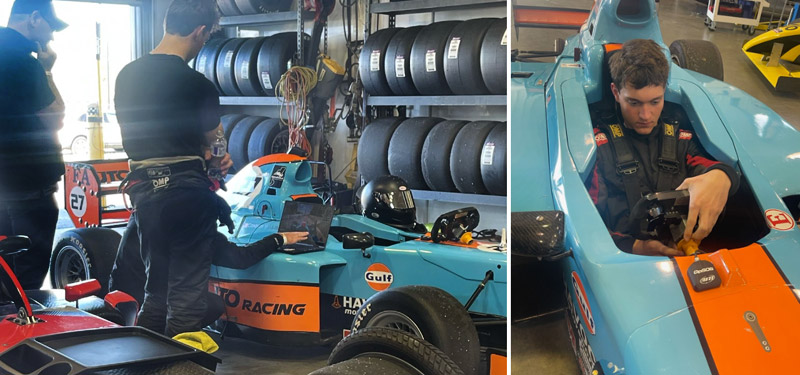 After being properly fitted in the seat and briefed on the race car the day before, Connor came to his complimentary open wheel test day prepared and ready to make the most of the opportunity. With track support from Havoc Motorsport and a full day of coaching from Autobahn's Chief Instructor Britt Casey Jr, Connor built up confidence in the new car and continued to improve with every session.
As expected, Connor was matching or exceeding the race pace of our open wheel class regulars and continued to find speed and consistency through the last session of the day.
Congratulations to Connor Willis on receiving the inaugural Young Driver Award from the Autobahn Driver Academy! We look forward to seeing Connor finish out the Spec Miata season this year at Autobahn as well as future opportunities he will have in 2023!