Autobahn Driving Instruction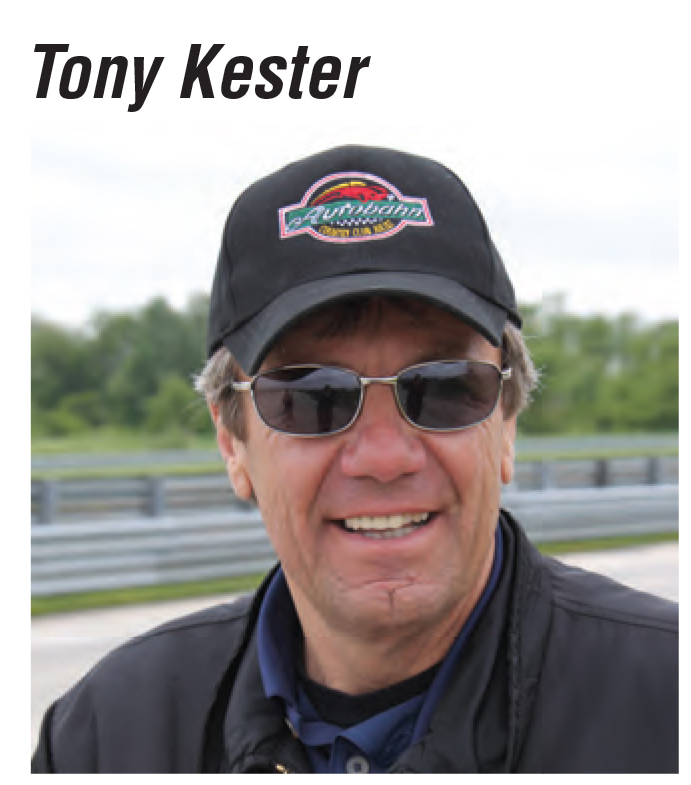 BIO
Tony's impressive resume includes driving just about every racecar imaginable!
Test driver for race teams and chassis, tire, and brake manufacturers since 1979.
Professional driving coach since 1980.
Data acquisition specialist and race car engineer since 1988.
Defensive driving instructor since 1992.
ChampCar (formerly CART) Race Steward during 2003 season.
1972-present Competed in amateur and professional races.
Tested or raced over one hundred fifty different race car chassis types, from small sedans to 200 mph open cockpit prototypes.
1973-present 28 amateur and 9 professional race wins
1975-2002 Competed in Grand Am, ALMS, IMSA, and 24 Hours of LeMans in Prototype and GT classes, best finish second at 2002 Rolex 24 Hours of Daytona.
1983 SCCA Formula Ford CenDiv National Champion.
1990 SCCA Runoffs Formula Ford National Champion, second largest margin of victory in history. Received Gwinnett County Sportsman-ship Award.
1991 SCCA Olds Pro Series Champion.
1992 Inducted into the Invitational Road Racing Drivers Club (RRDC)
1992 Member of Oldsmobile Aerotech world speed record team.
2001 Won GrandAm Cup Daytona Finale in ST class (BMW 328) after starting last.
2002 Honored at Porsche Cup ceremonies at Weissach as one of the top Porsche racing drivers worldwide.
Tony Kester
Contact Directly
tony.kester@AutobahnCC.com
(815) 823-8599
---
Hourly Rate $125
Private Advanced Instruction
Lead Instructor, Individual & Corporate Group Events
Lead Instructor – Defensive Driving Programs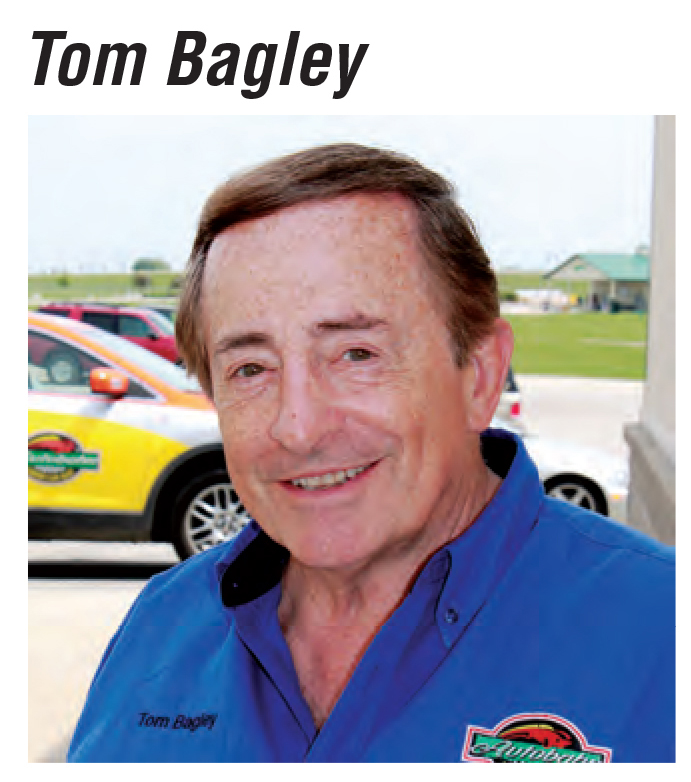 BIO
Tom utilizes his experience as a physicist, a college teaching assistant, personal race driver coach and engineer to provide personal instruction that includes:
Assistance with data acquisition
Understanding the physics of driving and car control
Importance of psycho-logical elements of performance driving
1968-1974 Organized and taught Autocrossing Schools at Penn State University
1975 Head Instructor at Fred Opert Racing School at Pocono Raceway
1996-1999 Coach and Trainer for Kettering University Students with formula Lightning
2003 Engineer and coach for 4th place overall finisher and the Master Class Winner in the highly competitive Star Mazda Series
2005-Present Personal instructor and coach at Autobahn Country Club
Racing Accomplishments:
Ran three full seasons of Indy Cars, finishing 11th or better in final points for all seasons. Qualified and raced in three Indy 500s (ninth place best finish)
Won road races in nine different classes of cars; Trans-Am, F/Atlantic, Firehawk, F/Super Vee, Mini-Indy, Porsche 968, Spec Miata, Neon Pro Challenge, F/Fords
Won two Road Racing professional champion-ships; Super Vee and Mini-Indy
Holds the worldwide record for the most professional Formula Super Vee wins.
Other Achievements:
1978 Indy Car Series Rookie of the year
1976 Robert Bosch selection as the driver to best represent the Formula Super Vee series which Robert Bosch sponsored
1976 Inducted into the Invitational Road Racing Drivers Club (RRDC)
2002 Inducted into the Prestigious Indy 500 Old Timers Club
Tom Bagley
Contact Directly
tom.bagley@AutobahnCC.com
(815) 823-8588
---
Hourly Rate $125
Track Safety Consultant
Private Advanced Instruction
Member Licensing
Secondary Instructor – Corporate Group Events & Defensive Driving Programs
New Policy For Outside Driving Instructiors
---
The Club is continuously evaluating its policies and procedures in an effort to develop and implement best practices to protect the Club and its members. Many members bring in outside driving instructors from time to time to help them in their pursuit of becoming better and faster drivers. The Club has no issue with this and has developed a policy to insure that all outside driving instructors meet Club standards and sign certain documentation designed to protect the Club.
The required documentation includes an annual agreement between the instructor and the Club which is good for an entire season and sets forth a schedule of fees. This annual agreement is required to be re-executed each year. Additionally, a waiver form signed by the outside instructor and the Club member to whom the instruction is being provided is also required each time the outside instructor is here providing instruction services. Both of these forms are attached. Hard copies can be obtained from Kevin Rodgers.
This policy will take effect on June 20, 2017, so if you utilize outside instructors, please arrange to get these forms executed as soon as possible. If you have any questions or concerns about this policy please contact Kevin Rodgers at kevinrodgers@autobahncc.com.