The SCCA Double Regional event at Autobahn gave Autobahn members the opportunity to showcase their skills and cars on home turf. 
In Spec Miata Race 1, Autobahn Drivers Brandon Collins (#144), Connor Willis (#99), and Mike Brinati (#8) finished first, second, and third respectively. Connor Willis started from pole position as well, marking his first SCCA pole start. 
In Spec Miata Race 2, Brandon Collins (#144) qualified on pole and would lead Connor Willis (#99) to an Autobahn Member 1-2 finish in the rain.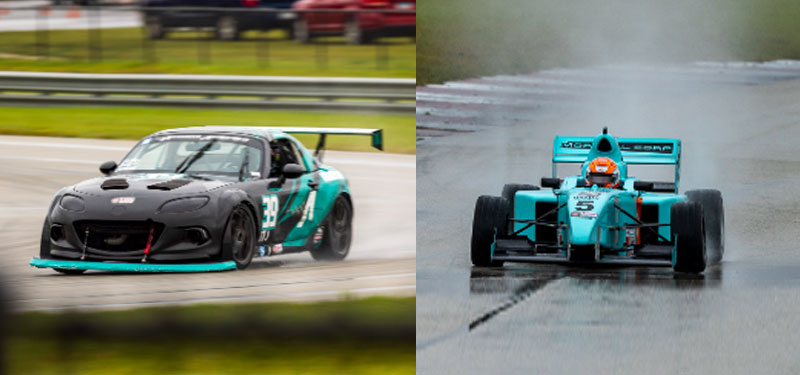 In the STL class, Jim Dvorak (#39) took both pole positions and both wins in dominating fashion. 
Saturday's Formula Atlantic race featured Adrian Morrall starting from pole position, earning fastest lap of the race by 0.4 secs, and winning overall. In Race 2, Adrian achieves a podium finish of third in very wet conditions. 
Congratulations to all Autobahn Member Racing Drivers on your strong performances!