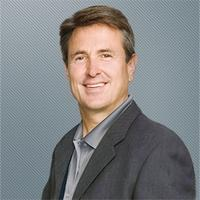 It is with profound regret that we inform our members of the passing of fellow member, Jeff Green.  Jeff tragically lost his life in a racing accident at Canadian Tire Motorsport Park in Ontario, Canada.
Jeff was such a visible member at the Club, was a great friend to many and was always willing to do what he could for his fellow members and the Club.  Jeff will be greatly missed.
Please keep Jeff's wife Pam and his children in your thoughts and prayers.
Visitation is Friday 3-7 at St. Thomas Catholic Church 904 East Lake Ave. Peoria, Il 61616
Saturday 10am Funeral Mass.
Notes
Autobahn will be hosting a memorial service at the Club when the time is appropriate
In lieu of flowers, The Green Family asked that donations be given the Bleeding & Clotting Disorders Institute.
Donation Instructions
Checks or cash can be sent to:
The Bleeding & Clotting Disorders Institute
9128 N Lindbergh Drive Peoria, IL 61615
In observance of Jeff Green's Memorial Service, Team Stradale will be closed Friday, June 22, 2018. Sorry for any inconvenience.
This school will include Radicals.  Those wanting to be part of the exciting Radical Series need to come to this school.
Completion of this school is a prerequisite for obtaining an Autobahn Racing License which will allow you to participate in our Member Racing Series. This school is designed for both the member with no previous race experience and the member who has previous experience.  However, if you are a novice driver, completion of this course may not qualify you to take part in the NASA school if you are interested in that, this will be reviewed by NASA on a case by case basis. Full safety equipment and a race prepared car are required to participate in this school.
For more information on the class or requirements for a license please contact Tom Bagley [email protected] or Tony Kester [email protected] .